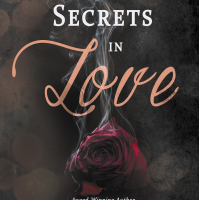 AlTonya Washington
Romantic Suspense, Paranormal Romance, Romance, Erotic Romance, Dark Romance & Erotica, African American Interest, Teen & Young Adult
Profession

Librarian, Author, Publisher
AlTonya Washington has been a romance novelist for 15 years. She's the winner of two Romantic Times Magazine Reviewer's Choice Awards and a Romance Slam Jam EMMA. She lives in North Carolina and works as a Reference Librarian.

She began her writing career with BET's Arabesque imprint and writes traditionally for Harlequin's Kimani Romance line. Under the pen name T. Onyx she crafts erotica and as Ally Fleming she pens Interracial Romantic Suspense. As Temple Carver, she creates Mainstream Romance Suspense Thrillers. Temple's debut title is: "Elite Deception."

When she's not writing, she can be found with a good book, a good movie, or a good movie based on a good book!
I will go anywhere, provided it be forward.
David Livingstone
Expect more than others think possible.
Howard Schultz
Directors and writers have a lot of stress as well, because they have people they answer to.
Alexis Bledel
The perfect lover is one who turns into a pizza at 4:00 a.m.
Charles Pierce
The greater the effort, the greater the glory.
Pierre Corneille